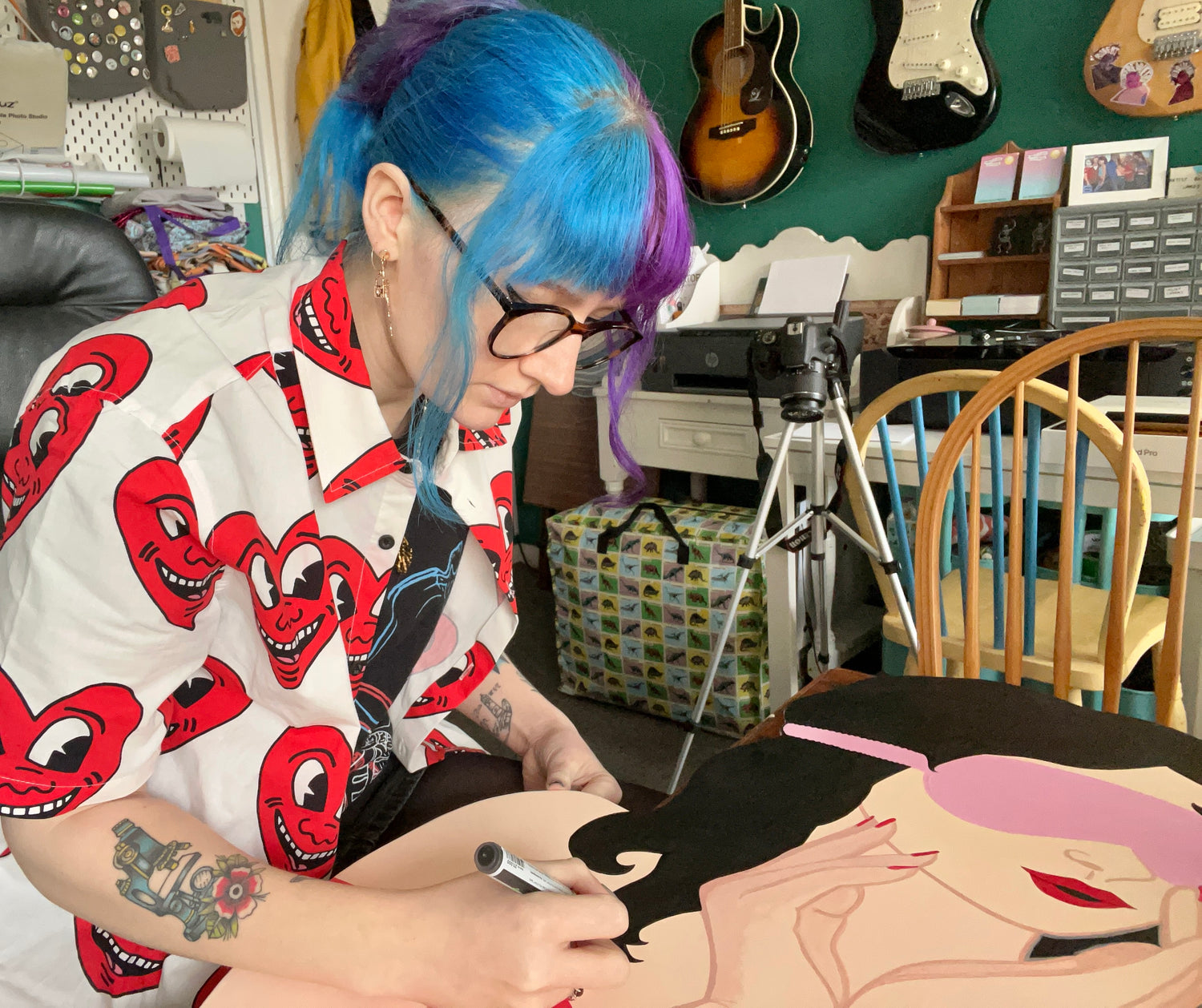 Hi! I'm Charlotte, a multi media artist based in Rye, England.
I studied fashion at college level where I got to experimenting with textile design as well as designing and making my own clothing.
After realising the fashion industry wasn't for me, I did a foundation art year where I had the amazing opportunity to experiment with lots of disciplines. It was here I realised that illustration was my favourite area, as it could be applied to so may different mediums and be used to tell stories. I learnt that my chosen areas were embroidery, animation and making zines and other products to express my passions and share them with other like-minded people!
I studied Illustration and Visual Communication at University where I developed these skills as well as learning more professional aspects such as running a business and finishing things to a high level.
I began selling my items online as well as having stalls at various art fairs and selling my items in shops. I think of my shop as almost a cabinet of curiosities - the curiosities being all my interests! My main areas of interest are medicine, natural history and sci-fi art and I love taking all the things I learn and turning them into educational materials to share with the world in the hopes that I can help people learn about these subjects in a fun and non-intimidating way!